News from Restore. September 2011
Dear Friends,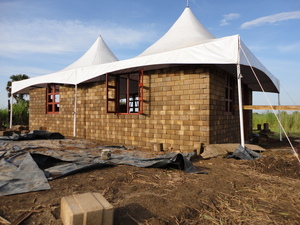 This November, we will be graduating over 50 students at the Restore Leadership Academy. We are so thankful of your continued encouragement to the kids. I'll be sending you pictures in a few weeks.We've been fortunate to have a number of our friends and interns visiting the school to help with everything from making a yearbook with the students to pouring concrete foundations. We just received the preliminary test scores and buckle-up; the Restore Kids scored second highest in the entire Northern Uganda region! To date, the official test scores for the Academy have been in the top 20% for the entire country. Not bad for a group of 250 kids growing up in the bush, largely without education and forgotten in a 20-year civil war. God is good; these kids are smart, our team there is great, and you are amazing to help make it happen.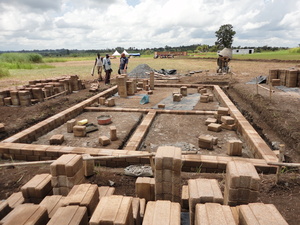 As the students continue on with their studies, our construction team is as busy as ever at our new school site we purchased on 30 acres north of Gulu. Our new brick-making machine has been extremely useful and we have now created over 18,000 bricks with this new technology. Each classroom building needs 12,000 bricks on average, so this project will be non-stop for some time.  Come help us make a couple! We are hoping to move the students to the new site by February of 2012. We've dug two new water wells, built a soccer field, and we have six classroom foundations getting ready which accommodate two classrooms each. The building pictured above is a teacher's house.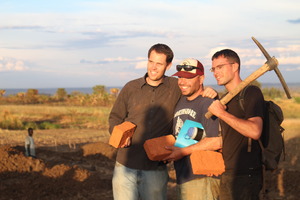 We still have a long way to go to complete this project, but have been so encouraged with the generosity shown by the many individual donors, foundations, churches, recording artists, counseling groups, and other friends.
With our new sponsorship program, ENGAGE, we now have 122 of 240 students engaged with people and families from around the world and as far away as Bahrain. Our next goal is to get the rest of the students connected with friends here and around the world. If you want to learn more about how to do that, visit www.restoreinternational.org/engage. We're building this place with bricks but you are rocking the students' lives.
Thank you again for all of your support.
Bob Goff
Founder and President, Restore International